Winemaking was a dream that grew over nearly 20 years, from my own wine epiphany in my early 20s.
---
I grew up in England with a dad passionate about French wine. We spent summer family holidays in the French provincial landscape touring around with a tent. The memories are rosy and much of it stuck. I lived in London in my 20s during the vibrant wine bar scene of the 1980s and, whilst I found work in the jewellery trade, much of my time and wages were spent discovering new wines.
But the next two decades passed building a career in jewellery valuation, climbing to the rarefied air of Sotheby's in Switzerland, working with socialites, captains of industry, the occasional aristocrat and handling fortunes in precious jewels.
Burgundy and the Rhône Valley were just over the border and called to me. While jewellery was glamourous, this world of privilege wasn't for me. At 40 years' old I decided to bring my wine dream to reality. I applied for an Australian student visa and enrolled in Wine Science at Charles Sturt University, which I graduated dux in 2005.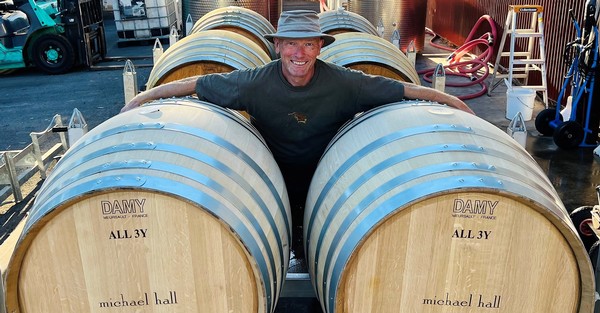 It was a leap into the unknown, even though there are echoes of the meticulousness of my old work. There's a resemblance between perceiving tiny distinctions of colour and purity in a gem and the multitude of nuances to be coaxed into a wine's fullest expression – both of which can influence perceived value by many orders of magnitude. Recognising and championing these variations and subtleties can be the difference between a decent wine and a memorable experience.
I took advantage of the inverse hemisphere seasons and worked stints in Australia with Cullen, Giaconda, Henschke, Shaw + Smith, Coldstream Hills and Veritas; in France with Domaine Leflaive, Meo-Camuzet, Vieux Telegraphe and Trevallon. I then spent four formative years as winemaker for Barossa contract winemaker, Moppa Vintners.
Now, many years into my life in wine, I think one of its greatest appeals is the cultural connections I have made, working with gifted growers, exchanging ideas with passionate winemakers and sharing experiences with globetrotting cellar hands. I love the common language and the far-reaching community.