In search of the perfect bottle
---
A fellow ex-pat originally from Oxford, my gap year was enjoyed in New Zealand exploring the land and all its vinous charm and diversity. My travels culminated in a vintage position with Mount Riley of Marlborough where I experienced firsthand the hard graft that goes into every bottle.

This first harvest triggered many more to come and a trip to France was the next stop. I was fortunate enough to gain hands on experience with pinot noir at Domaine Perrot-Minot in Morey Saint-Denis before donning the apron and working the shop floors of London wine merchant Jeroboams.

I broke away from stocktake and sweeping the floors to take part in vintages with Nyetimber, West Sussex and Molly Dooker, McLaren Vale before making the move down under. Following my head for wine and heart for an Australian girl, Barossa was to become home.

I joined Michael in 2017, mainly tending to the tasting room and our private sales customers, but also to get hands on in the winery when possible. Being able to connect to the wines we produce from vineyard to bottle is a boon.

Operating out of an 1860's heritage barn in the Langmeil pioneer settlement, we're two poms taking on the Aussies at pinot noir, chardonnay and shiraz, without a single piece of sandpaper in sight.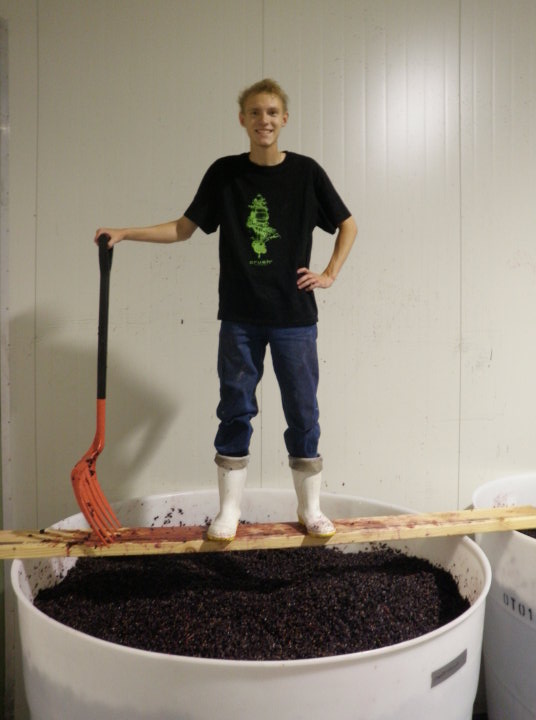 A very rare photograph of Phillip doing some work