Seasonal Tasting Flight
Make your personal selection of four of our current releases to taste. Elegant small batch wines. Made with passive interventions and meticulous attention to detail
.Price: $15 per person
Duration: Allow 30 minutes. Available Friday & Saturday 11am-5pm, other times welcomed by appointment.
"Michael Hall is making brilliant, complex wines, from traditional, Barossa staples through to more distinct, out-of-the-box examples". Mike Bennie, Gourmet Traveller Wine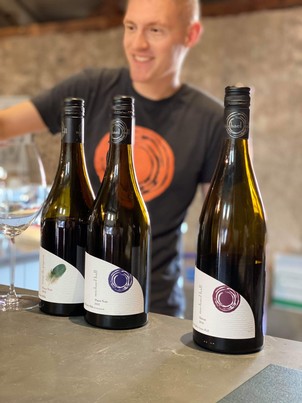 ---
A Tale of Three Valleys with Michael Hall Wines
Take a seat at our table for this winemaker-hosted tasting held in our 1860's heritage listed stone barn in the heart of Barossa.
Take a vinous journey through three of Australia's classic wine regions, Barossa Valley, Eden Valley and Piccadilly Valley. Follow the Michael Hall vineyard trail, beautifully illustrated by Emily Hay, and discover the distinct epicurean character of our three valleys. Gain unique insights into region, viticulture, and winemaking straight from the source.
Artisan meets artisan as we taste the exquisite wines of Michael Hall alongside superb local produce from Barossa Cheese Company, Barossa Kitchen, Maggie Beer and Torzi Matthews. All served in the enchanting, hand-crafted earthenware of Eden Valley's Really Useful Pots.
Book now to share in our journey
Price: $45 per person
Duration: Allow 45-60 minutes. Monday to Saturday 11:30 & 14:30 (booking essential).
Minimum 2 persons, maximum 8 persons.
"Michael Hall is one of the best producers in the country…Michael Hall makes exquisitely tailored wines as a matter of course" Campbell Mattinson, The Wine Front.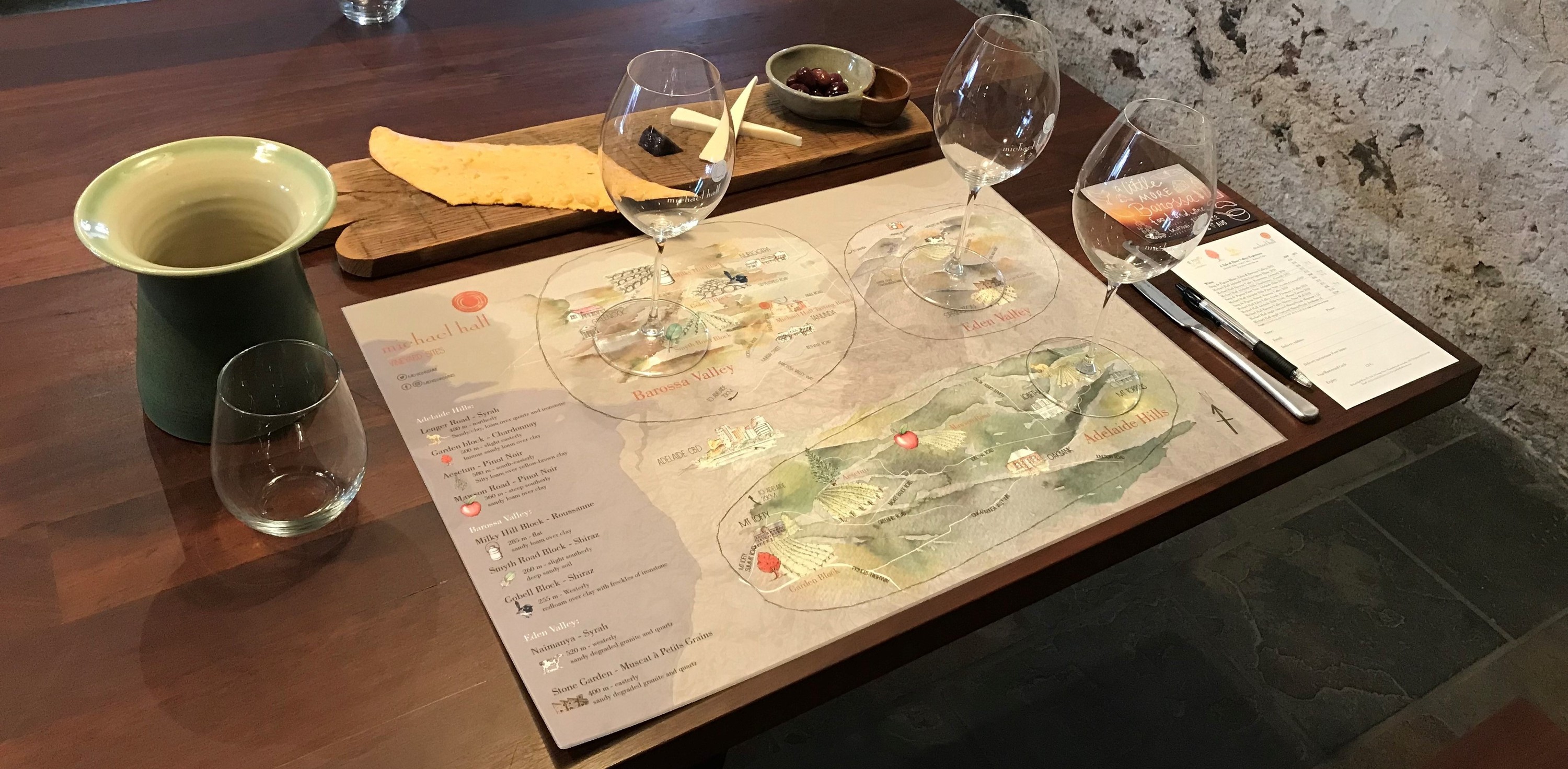 ---
Burgundy to Barossa
A vinous odyssey from grand traditions to enlightened innovation.
We bring you the culmination of Michael's 20-year journey through some of the legendary vineyards of Australia and France, in search of the perfect bottle.
Join us on a tasting journey of revered bottlings from four iconic French producers alongside the exquisite wines of Michael Hall.
This experience is suited to those who enjoy fine wine with an international perspective. Wines will be accompanied by cheese pairings from Australia and France.
Price: $310 per person
Duration: Allow 90-120 minutes.
Minimum 2 persons, maximum 8 persons.

Click here to find out more and book

"Michael Hall's vintage work in Australia and France is a veritable who's who of producers… His wines are as impressive as his experience suggests they should be." James Halliday, Wine Companion.