27 October 2019 | Phillip Lord
Blood of the Pigeon from Bastard Hill
"Pungent, sweaty, sweet-and-sour style of sauvignon blanc"

Not for you? Luckily, in Huon Hooke's words, "there is an alternative. Michael Hall's kind of alternative". Words taken from a recent Real Review article on the Michael Hall barrel-fermented approach to Sauvignon Blanc. He describes how this technique can create distinction and defy expectation! Read the article here.

New releases: Sauvignon Blanc and Sang de Pigeon Pinot Noir
Hand-picked Sauvignon Blanc grapes from the low yielding Hill Block vineyard (below) and nine months of high intervention work in the cellar. Wild ferment. Partial skins contact. Barrel maturation. Eight months on yeast lees. This delivers the sort of framework we enjoy in Sauvignon Blanc and offers the wine a new perspective distinct from pungent mass-market savvy.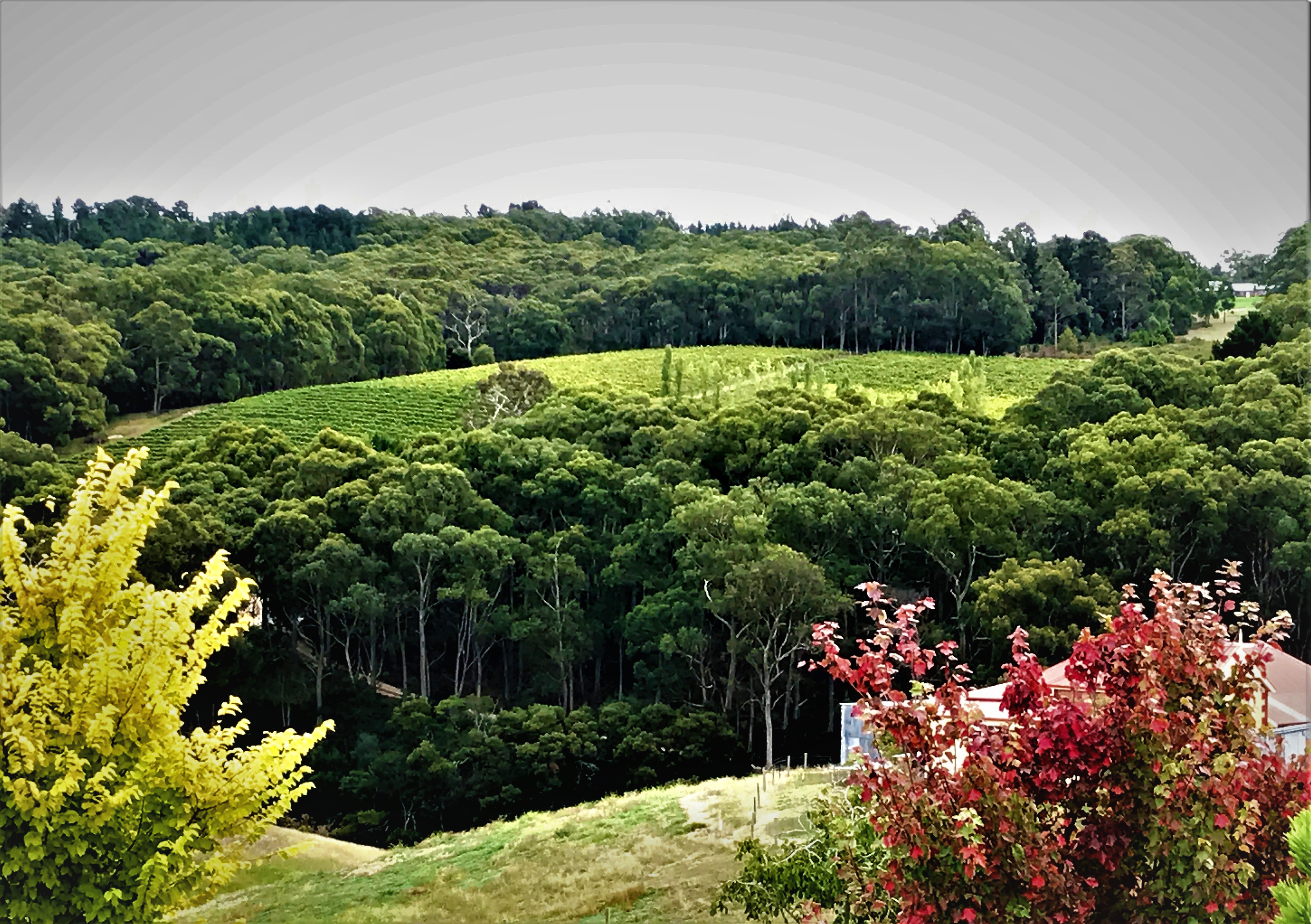 The Hill Block in Piccadilly, Adelaide Hills.
The 2018 Sang de Pigeon Pinot Noir was released earlier this month and has a growing fan-base in the tasting room and on the road. The 2018 release offers rare value for money and a terrific expression of this complex variety. Site, soil, elevation and aspect must all align for this grape to work its magic. Pinot Noir is always close to our hearts, a grape that challenges in the vineyard and winery, and offers great reward when shown attention to detail and good old fashioned TLC.

The perfect pair of new releases to kick off spring drinking.

2018 Sang de Pigeon Pinot Noir, Adelaide Hills $30.00

Hand-picked from Mawson Road in Lenswood on 9 and 12 March and from Bastard Hill in Piccadilly on 24 March. Destemmed to open fermenters with 43% whole bunch, matured for 11 months in French oak (11% new). Unfined. Wild strawberry, red currant, hibiscus tea and pomelo.

2018 Michael Hall Adelaide Hills Sauvignon Blanc, Piccadilly $38.00
The Hill Block was hand-picked on 14 March, wild yeast fermented, mostly in French oak barrels (Damy puncheons) while 14% was left on skins and fermented in tank before pressing to barrel. Eight months on yeast lees, filtered and bottled. Cumquat, lemongrass, flint, and mandarin.
In the cellar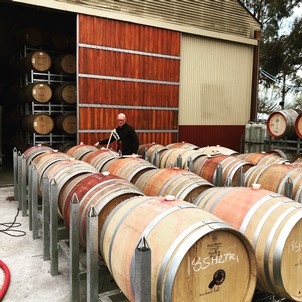 As the pygmy possums and short-beaked echidna's come out of hibernation, so do our barrels of 2018 Shiraz. Each has its own character, depending on vineyard, fermentation process and barrel age. They're tasted and assessed for each of the final wines. Once blended and we make the wines ready for bottling.
This is a key chapter in the life of any wine so it was the perfect opportunity for me to ditch the desk, get out of the office and join Michael on the tools for the week. These newly bottled wines were then put to bed and will settle and relax for another year.

On the road
Michael recently visited in UK showcasing wines to stockists across London with our UK importer Great Wine Estates. New stockists include London's most extraordinary wine merchant Hedonism Wines (right) in Mayfair.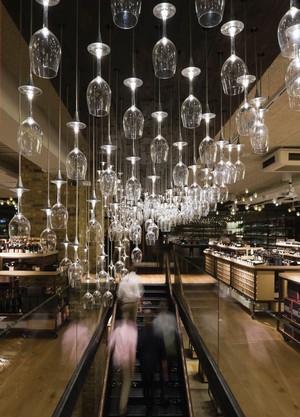 Hedonism's wine list matches the glitz and glamour of this well-heeled stamping ground, the top spot on the Monopoly board though their customers hail from well beyond the confines of Greater London and the United Kingdom.
He caught up with good friend and former Sotheby's colleague Joanna Hardy (a familiar face from the BBC Antiques Roadshow) for their event "In conversation" over two sittings at London's stately Goldsmiths Hall. Lots of familiar faces from both the jewellery and wine trades, and some lovely nostalgia for Joey and Michael.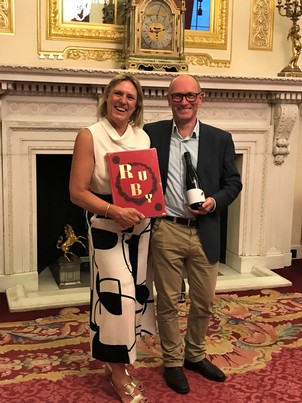 Just around the corner is 67 Pall Mall in the heart of St James's venerable clubland. An urban retreat for oenofiles and casual enthusiasts alike: 'founded by wine lovers, for wine lovers'. Enjoy a glass of our Eden Valley Syrah or Lenswood Pinot Noir in the members' lounge of this Grade II listed wonderland of wine.
Following on from Huon's fine words on Sauvignon Blanc, we received a Certificate of Excellence from The Real Review for 2019. Having attained this seal of approval in 2018 it is a testament to the wines that we love crafting.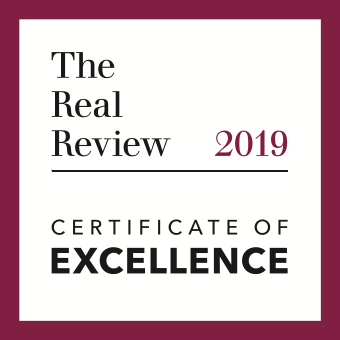 With social media playing an ever more present role in our work and home lives,we all have a voice, whether critical or otherwise. In times like these the knowledge and insight of professional writers and commentators sets the bar for the legions of keyboard warriors.
Here in the valley we're seeing our first properly warm days of spring. It's a great opportunity to head to Tanunda for the weekend and see what the region has to offer. We'll have the new SB and Pinot with glasses charged!
See you in the tasting room,
Phillip