28 February 2018 | Michael Hall
Shut up and Drink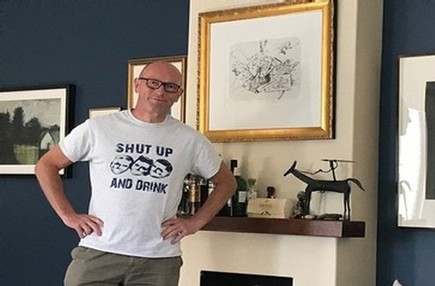 I bought a new T-shirt while I was in Brighton (England) over Christmas. Very prosaic as it turns out, a message I'm trying to learn. A trade friend from Sydney visited us at the tasting room recently, tasted the new Blanc de Pigeon (see below) and asked his wife to describe it. She replied "Mmm, can I just enjoy it?" Not for the first time I suspect. Lesson learned?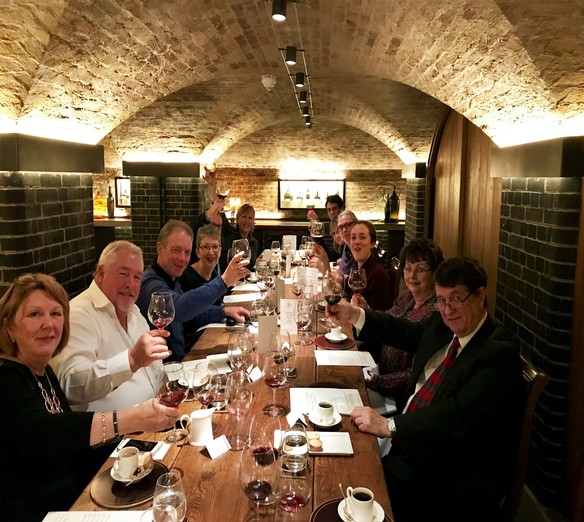 It's hard for us wine nerds, we like to talk about it. So, as you can imagine, my social life has collapsed having committed spontaneously and blindly to Feb Fast. Shortest month though and it's nearly over, not that I'm counting. And I did my fair share of socialising and talking over Christmas. My grand and gracious UK importer Berry Bros & Rudd organised a fabulous wine lunch for 45 of their customers and me in the cavernous Napoleon Cellar in St James Street. This group at least wanted the inside story, and they got it. Amongst others they got to try my new Roussanne, now released in Australia along with the Blanc de Pigeon. Here they are!


2016 Sang de Pigeon 'Blanc de Pigeon', Adelaide Hills (RRP $30.00 - Buy)

The latest Blanc de Pigeon is a great introduction to a style more familiar in northern Italy and Austria. In essence, it's a Chardonnay with a twist of Sauvignon Blanc. Sourced from two vineyards in the Piccadilly Valley of the Adelaide Hills it's all barrel fermented with time on lees. The Blanc is an expression of creativity in the winery with delicious results.


2016 Michael Hall Barossa Valley Roussanne, 'Milky Hill' (RRP $38.00 - Buy)

Tasting room visitors have taken a strong liking to my latest Roussanne. I'm surprised. For many, it's not a variety that figures on the radar and often vanishes into blends with Marsanne and Viognier, a lost opportunity. I first came across it on post vintage wanderings in Languedoc and the Rhone, maturing in big oak barrels, and loved it. Waxy, herbal and unctuous this wine is soft-spoken and seductive. Be surprised!
---
Vintage is fast approaching, and we will soon be immersed in creative juices, so I made a flying sales trip to Sydney. With my new Roussanne and Blanc de Pigeon in hand, I caught up with the hardworking somms and retailers of that great city (new listings at the illustrious Tetsuya's & Rockpool).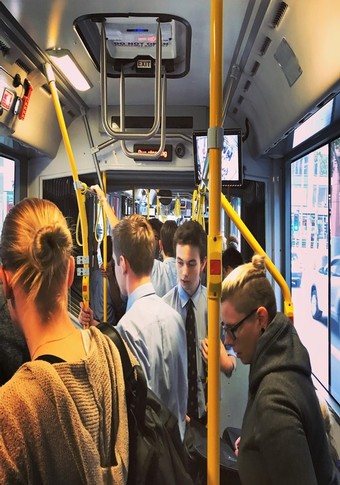 Sydney Ferry sales trip from Michael Hall Wines on Vimeo.
If a winemaker's life might seem in any way exotic, please note that chauffeured limos are not part of it. Peter Gago might disagree. I humbly employ the usually dependable services of Sydney public transport.
---
Michael Hall Wines - Bottling hyper from Michael Hall Wines on Vimeo.
And there's been time for bottling! The 2017s look pretty electric. It was a cool, prolonged ripening period, quite late, so the fruit had time to develop complex flavours. I like cool years. I should explain that with heat comes rapid sugar accumulation giving wines with higher alcohol and rich, cooked fruit flavours. High-octane wines loved by some, but not me. By contrast, the 2017s show terrific intensity, without clumsy concentration (a different beast), and I look forward to releasing the first of these later in the year.
Michael Hall Wines - Stonegarden receival bin from Michael Hall Wines on Vimeo.
Vintage kicked off with our first pick last week. This year we're trialling some fruit from the iconoclastic Stonegarden vineyard on the eastern fringe of Eden Valley. First planted in the 1850s, this site has been on my radar since Brett Grocke of Eperosa mentioned it years ago. More about that later.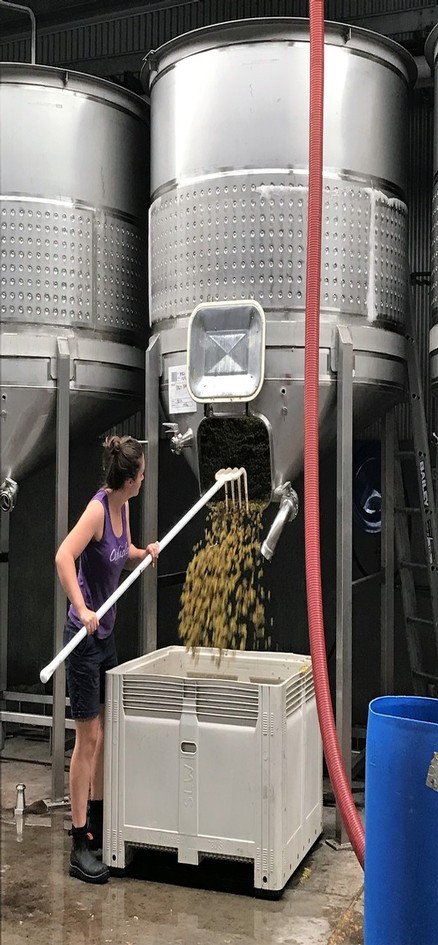 This year, in addition to Phil, I have the help of Olivia Brenecki. In her fourth and last year of Oenology at Adelaide Uni, she's raring to go. As vineyards ripen, so sampling becomes more regular until we (Olivia) need to do it daily. The picking date can have a significant impact on the style of the wine so Olivia's getting to know the vines by name and it helps a lot to have a picking team that is available at very short notice! Next pick will probably be the Triangle Block at Stone Well, pencilled for March 1, my first day off the wagon.
Back to vintage for Phil, Olivia and me. Two months of unpredictable adventure, sweat and a few beers along the way. We'll no doubt have some stories to share.

Cheers,
Michael