14 June 2019 | Phillip Lord
Site, soil, Shiraz/Syrah and "a really outstanding roussanne"- Huon Hooke
June marks the start of winter, the hope for persistent rains, possible frost (welcome now, but not in September!) and the inevitable breakdown of Phillip's 1970's reverse cycle heater. It also marks two years since we established of our fabulous tasting room at Michael Hall Wines and what a journey it's been.
Since opening our doors I (Phillip) have had the pleasure of sharing our story of 10 extraordinary small acre vineyards with hundreds of great wine-interested folk like you. Not to mention the creation of some new and wonderful wines, and the first release of our maverick 2018 Sang de Pigeon Blanc.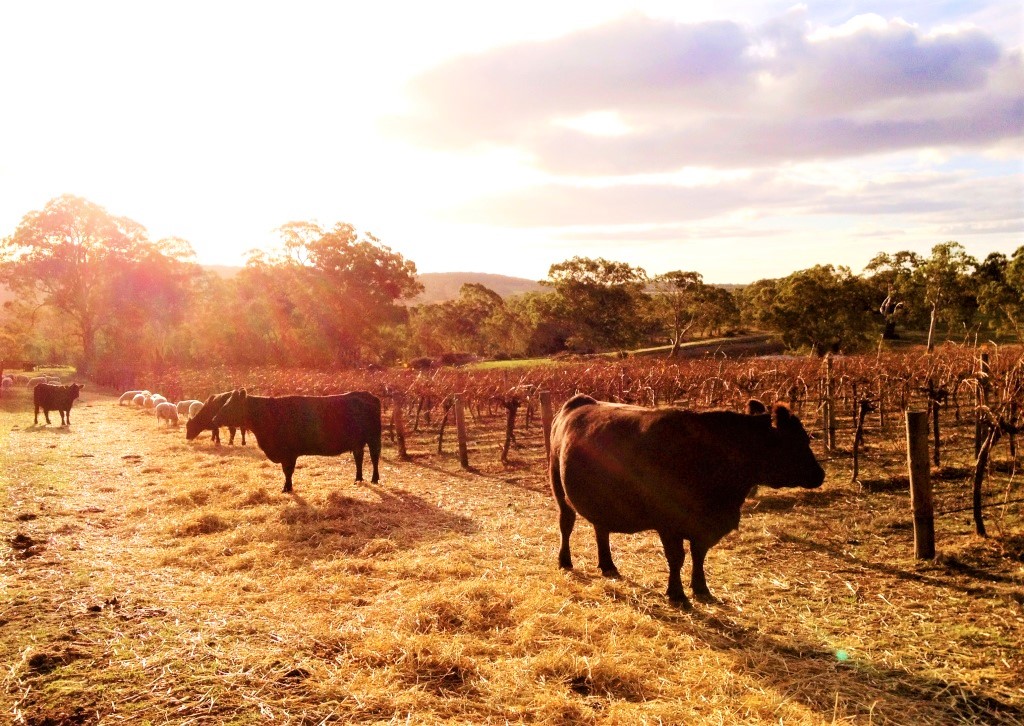 Co-tenants of the Naimanya vineyard, Flaxman's Valley.
After two years in barrel and a year resting in bottle our 2016 Eden Valley Syrah and Barossa Valley Shiraz are ready for release!

All great wines owe their qualities to the unique characters of a great vineyard. We love these vineyards and it's their sites, soils and elevations that define the wines they make. Be they Shiraz or Syrah!
Grown way up in the Eden Valley, the Naimanya Vineyard is amongst the highest Shiraz vineyards in South Australia. This elevation (520 meters) and consequent cooler climate, combined with a sandy soil over granite and quartz, create fruit of real charm and beauty. Spicy, floral and delicate. Hallmarks of classic Syrah.

At a lower elevation of 230 metres on the boundary of the Stone Well and Seppeltsfield sub-regions, the Triangle Block sits on red-brown clay and degraded ironstone. Classic Barossa dirt and a place where the Shiraz vines perform under pressure. Farmed under organic and biodynamic principles the vines produce small berries with rich concentration of fruit.

Decanting is recommended for both of these wines to really flourish, or with some careful cellaring they can be enjoyed over the next 10-20 years.

2016 Michael Hall Eden Valley Syrah, Flaxman's Valley
Hand-picked on 21st March, 75% de-stemmed to open fermenter, 25% whole-bunch fermented in puncheon with 31 days maceration, indigenous yeast, matured for 20 months in French oak (10% new). Bright and savoury with redcurrant, sage, black tea, cedar, blueberry compote, cinnamon and tart plum.

2016 Michael Hall Barossa Valley Shiraz, Triangle Block
Hand-picked on 24 February, 25% whole bunch, fermented by indigenous yeast in open fermenter and closed puncheons, matured for 21 months in French oak (15% new), unfiltered. Sweet-sour plush red fruit and tart plum, Asian spice, ferrous earth, cocoa, talcum fine-grained tannins.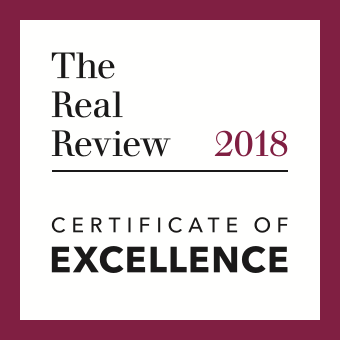 Huon Hooke and the team at The Real Review have announced their Top Wineries of Australia for 2019 and we're rather pleased once again to be have received a certificate of excellence. Cheers to that!

"The Certificate of Excellence is awarded to a select group of wineries that consistently produce excellent wine" The Real Review.

Huon has also recently written a stellar review of the 2017 Roussanne, a perfect winter white to accompany a rich hearty mushroom and truffle risotto or even Thai curry... Winter isn't exclusively red wine territory.



2017 Michael Hall Barossa Valley Roussanne, Greenock

"Peach and honey aromas, faintly nutty. A rich and almost opulent palate, with intense flavour and lovely generosity. The acidity keeps it alive and fresh. Good depth of flavour; long carry. Texture is soft and silky. It's been barrel-fermented but the oak influence is barely evident. A beaut drink and a really outstanding roussanne."
95pts Huon Hooke - The Real Review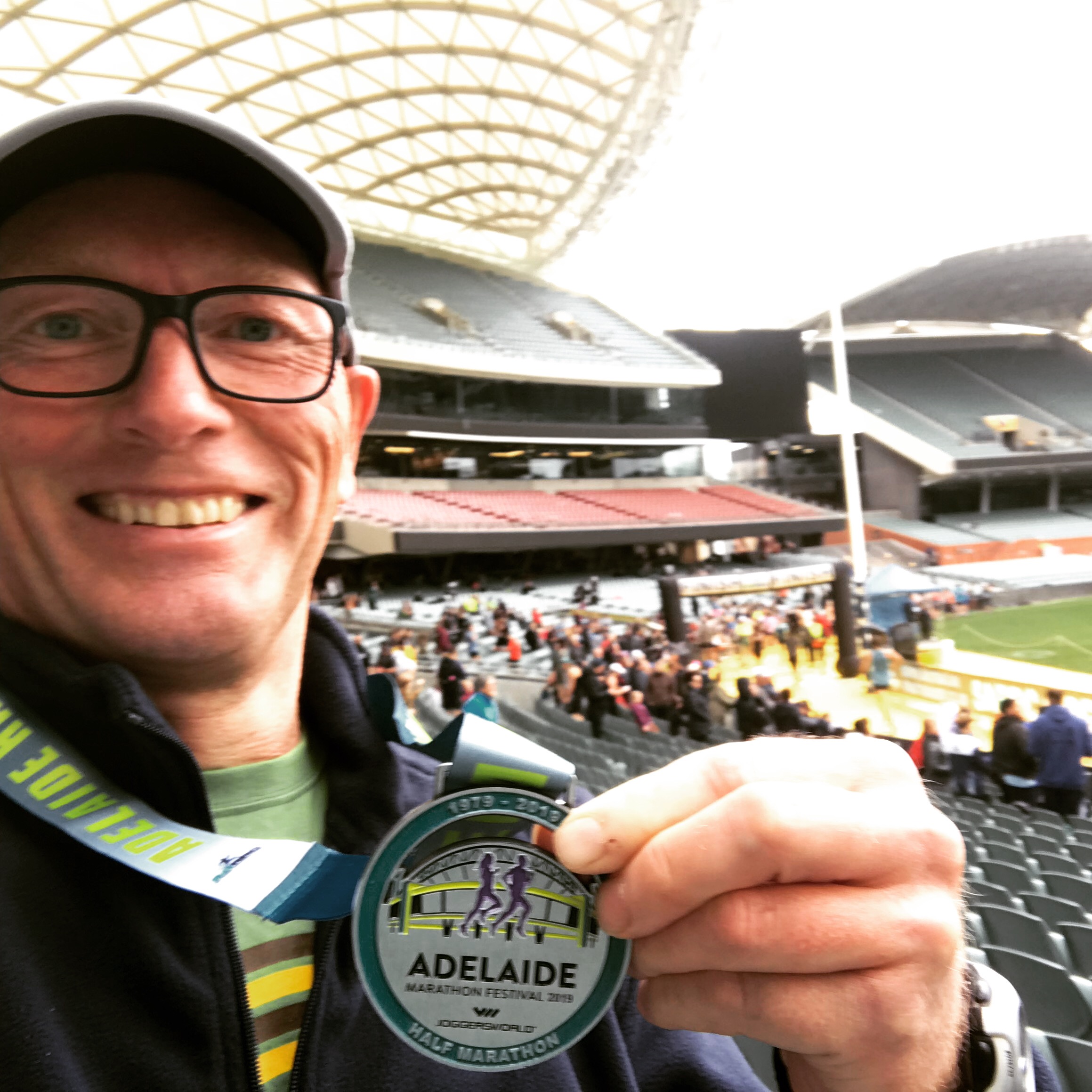 Lastly congratulations to Michael on completing the Adelaide Half Marathon in a swift 01:43:08.

Despite forecasting miserable weather it turned out sunny, so all smiles. A hard earned medal achieved and a well deserved glass of Syrah to celebrate.

Next stop? Barossa Half Marathon! We will be there, but are you up for the challenge?
I'll have the fireplace roaring and our new release reds and whites available to taste every Friday and Saturday in our heritage listed Barossa barn from 11am-5pm. So come on down.

See you in the tasting room,
Phillip